Hello everyone, are you all ready?

Because we are.

The official launch date for FaithfulMC 3.0 is
Saturday, February 4th at 2PM EST

This is the biggest REVAMP to ever hit Faithful. The development team and I have worked countless hours every day for the past months preparing for this launch. So much time and money has been put into this release, and we are proud to announce FaithfulMC 3.0


First, let's go over the server revamps


After long thought, we have decided to create a second HCF server. The orginal HCF server is being split up into Guilds and Clans.

Clans
Information:
Factions: 5 Man | No Allies (Subject to change upon new maps)
Kit: Protection 1 | Sharpness 1
Classes: Bard, Archer, Miner
Koths: 10 Minute Caps
Conquest: 300 Points

Clans will be our mini factions server that was designed for smaller factions. Don't have a power faction? This is the server to play. Clans will be easy to get started on. With only 5 man factions and no allies, Clans will have less competitive and more casual game play.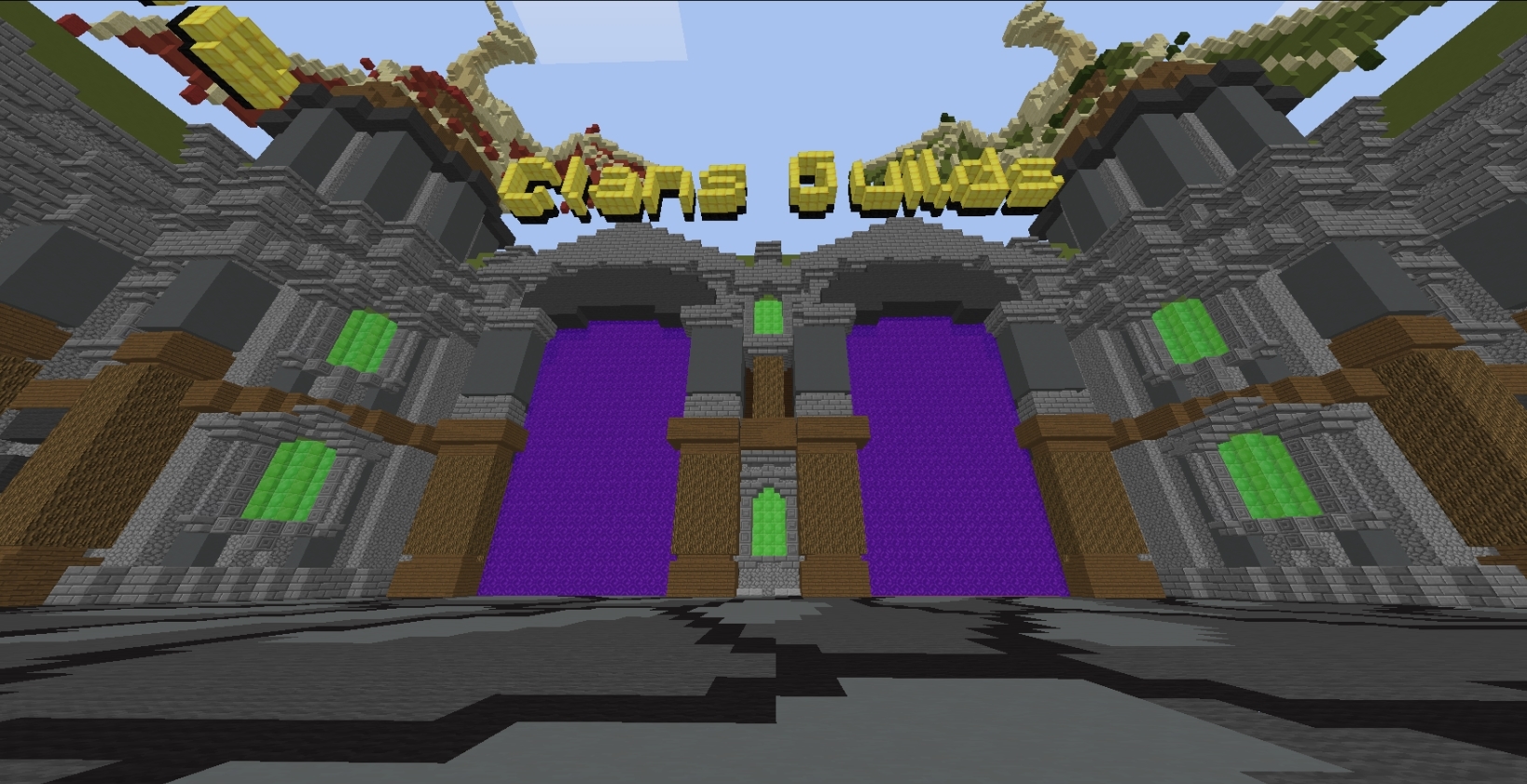 Guilds
Information:
Factions: 15 Man | No Allies (Subject to change upon new maps)
Kit: Protection 1 | Sharpness 1
Classes: Bard, Archer, Miner
Koths: 15 Minute Caps
Conquest: 300 Points

Guilds will be our larger factions server that was designed for bigger factions. Guilds will be based around power factions and competitive game play.

Practice
Now, let's move onto Practice. Practice has been in development for nearly 5 months now to ensure ideal knockback, and hit detection. The builds are extraordinary, and you can expect to see new, innovative maps.

So, what to expect for Practice
- 10+ Arenas
- Superb Knockback / Hit
Detection
- Awesome Lobby
- Parties
- New Features
- Constant Updates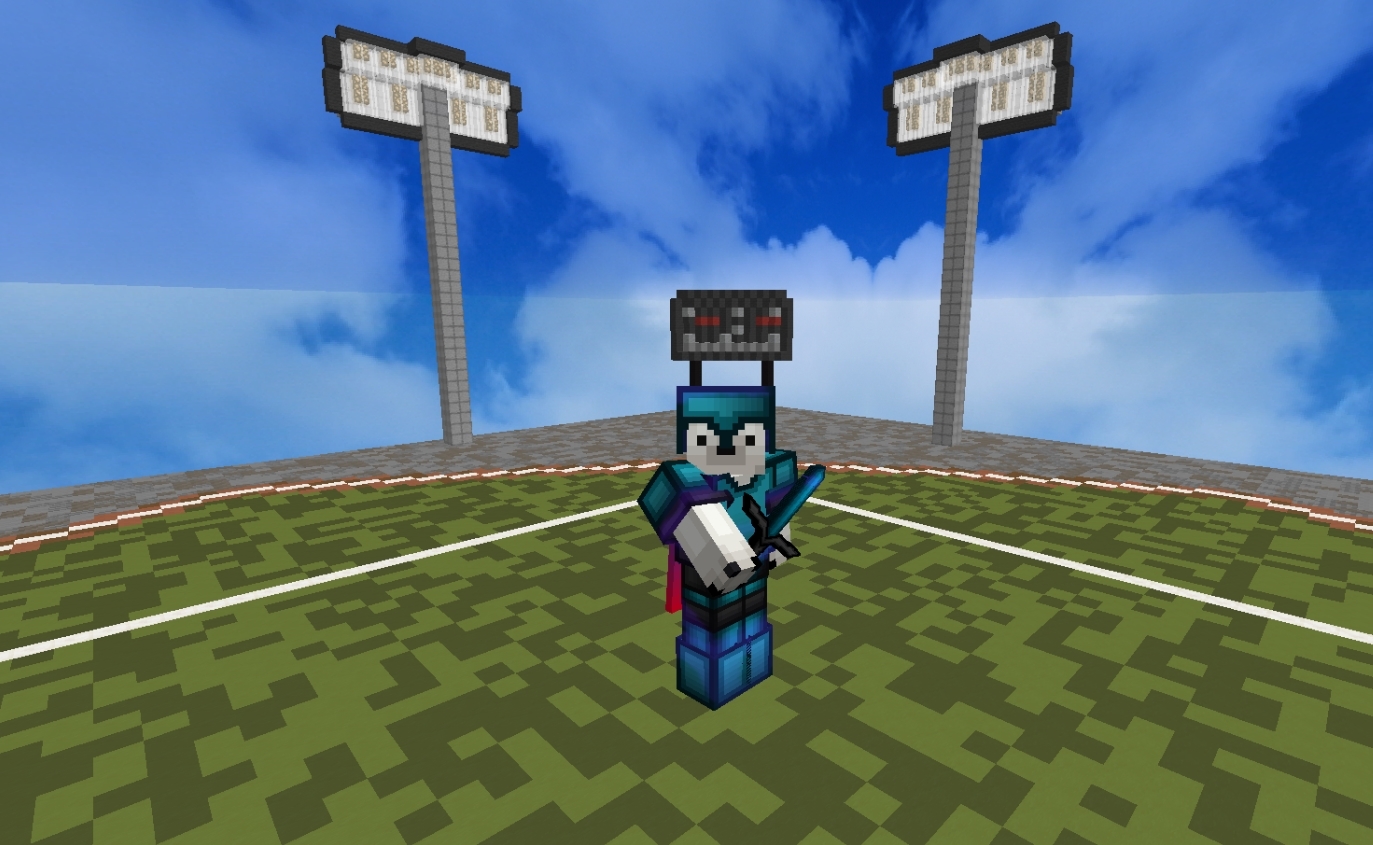 Kits
Nope, that's not all. We have also taken the time to completely revamp Kits. The "Builder" kit has now been added. Yes, this means you will be able to make your own custom traps! Knockback has also been improved tremendously.

So, what to expect for Kits
- New Map
- New Spawn / Koths
- New End
- New Kit - "Builder"
- You can now claim
- New items in shop (in game.)
- Map border "1,000 by 1,000"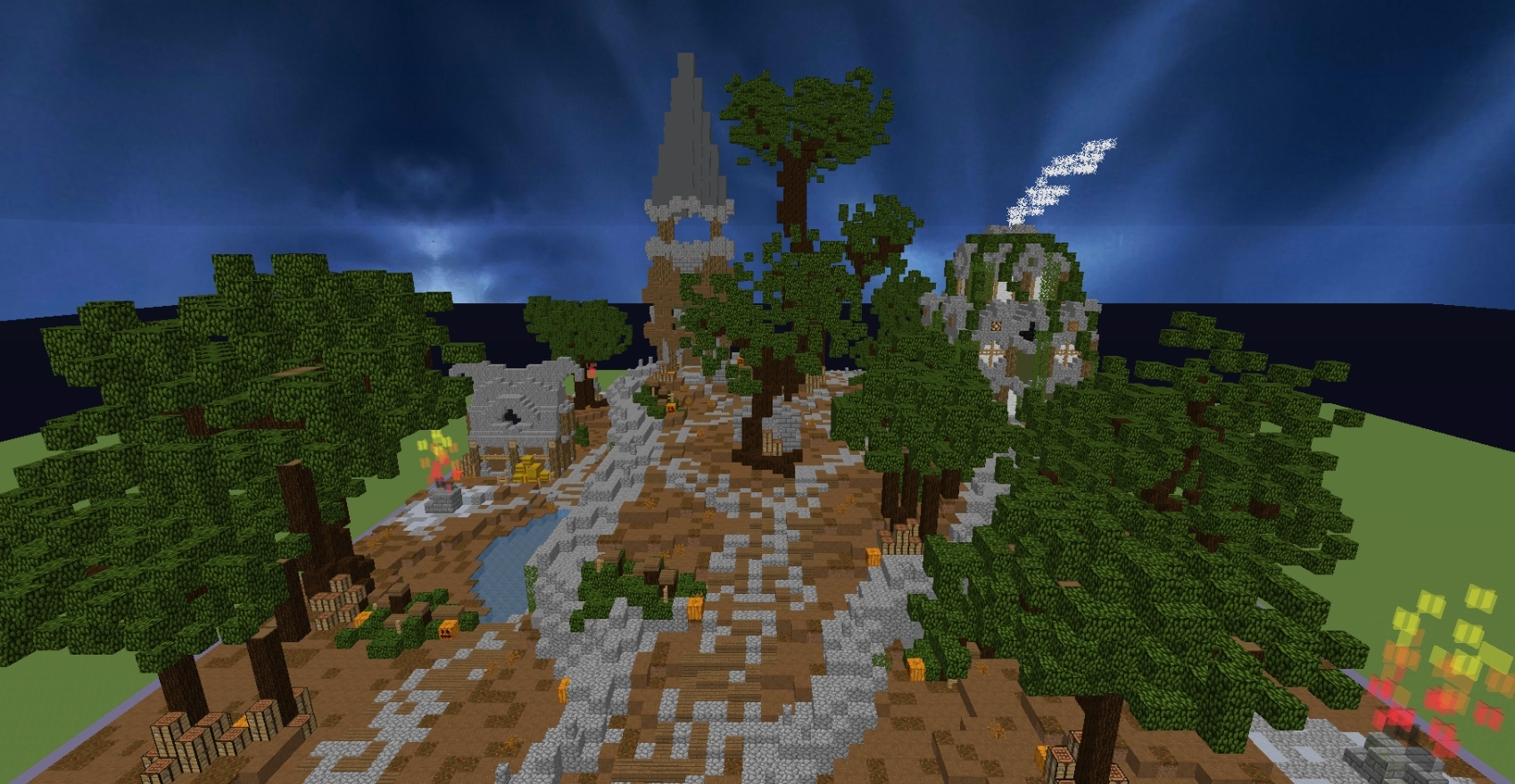 Ore Mountain
Tired of constantly mining and doing the same old? Mining can get quite boring, so let's add some pvp action. Ore Mountain has been created. Ore Mountain will preform the same way glowstone mountain does. Ores can be found on land in the overworld at certain coordinates. (Most likely X = 1,000 Z = -1,000.) Any ore, including diamonds can be found here. This event is exclusive to Faithful.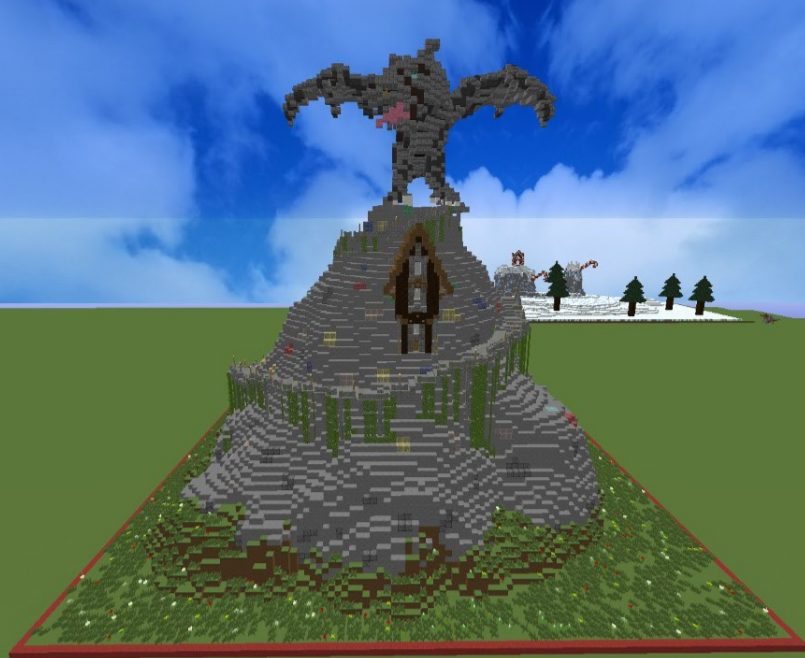 The Website Overhaul
Yes, as you can see we have switched website providers. You will be required to make a new forums account if you already haven't. Leaderboards have now been added for each server. Player statistics and faction
statistics
are now available to see. Kills, deaths, ores mined, creepers/endermans killed and a lot more are now added. Additionally, the website looks 10x nicer than it did before.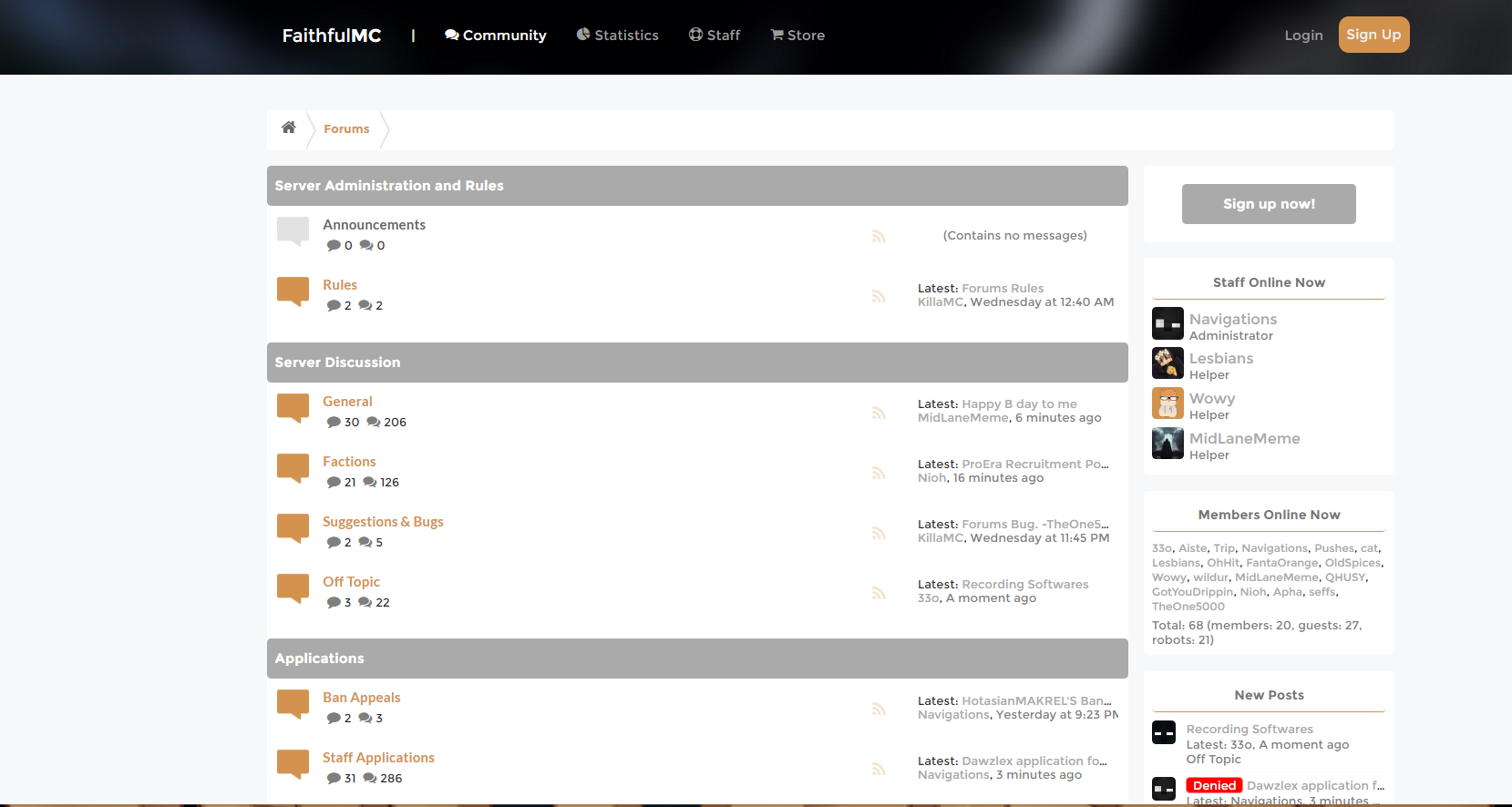 New Features / Bug Fixes
- New freeze GUI (Prevents Client Self Destruct.)
- Removed report GUI (/report player reason.)
- Improved Kits
- Armor durability / featherfalling fixed
- Tnt Minecart damage increased (better for trapping.)
- Anticheat false positives fixed
- Enderpearls not landing fixed
- Lagging back when opening fence gates fixed
- /Fhome cancels if kicked from a faction in midst of home
- You can now instantly fhome if a player isn't within 100 blocks of you
- Hitting skeleton jockeys fixed
- /Sounds has been added as requested
- Koth schedule preforms better
- Pearling into netherportals fixed
- /Rename racist symbols / marks are now prevented
- Spam filter is improved
- Messages changed (/reclaim, /revive, koths, and much more.)
- Crate loot improved.
- 3.0 Crate key added as requested
- Ghasts power nerfed
So much more has been added/fixed. These are just the main updates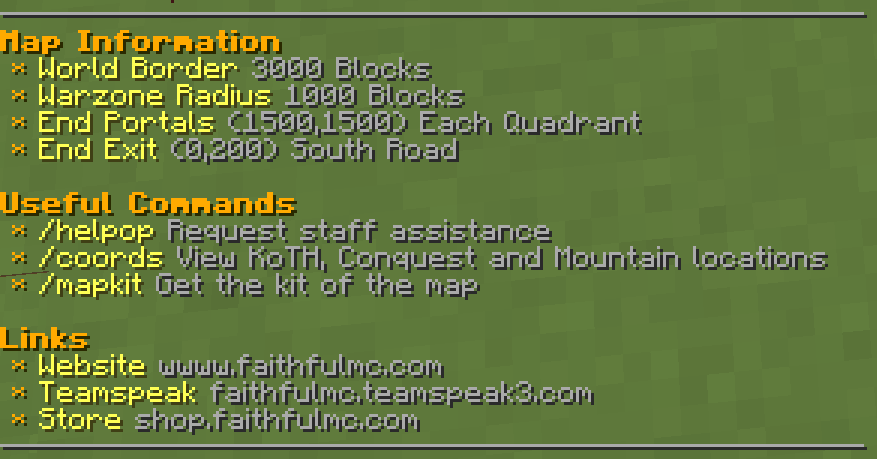 Donator Rank Updates
We have added a new, and FINAL donator rank, Platinum. Platinum has been designed to be the...
​